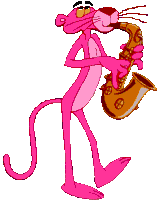 WELCOME CUB SCOUTS!
This page is mostly for Den1 of Pack 51.
I will include upcoming activities, an email link,
and input from my den of 2nd year Webelos.

Push the button for the Den Calendar
---
At a recent den meeting we played a game that consisted of splitting the den into 2 groups. Each group was handed a bandana. The goal was to come up with as many uses as possible for a bandana in 5 minutes. The competition was stiff, and very, very creative! What follows are a few of the clever ideas they came up with. An easy, fun game!
| | |
| --- | --- |
| Wet it and put it around your neck | Put it over your mouth to keep dust out |
| Use it as a hair scrunchie | Use as a bandage |
| Use as a hat or hair cover | Use it as a fancy dog collar |
| Dry off on it | Use it as a sling for a hurt arm |
| Dry your tears with it | Use it as a napkin |
| Use it as a blindfold | Use it to pick up dirty, disgusting stuff |
| Fill with ice for an icepack | It can be a neckerchief |
| Use it for magic tricks | It could be a diaper |
| Can be used as a book cover | Or use it as fabric for another project... |
---
---